CSAE Canadian Association Census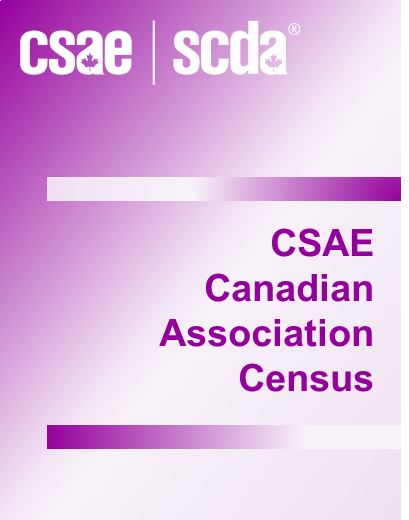 The CSAE Canadian Association Census is the first comprehensive benchmarking resource for Canada's not-for-profit and association sector. Based on in-depth survey information and analysis, this report provides statistical insight on staff composition, revenue, professional development expenditure, and board structure and practices for a vast cross-section of Canadian associations, enabling you to determine where your organization fits into the industry landscape.
The report serves as a highly important comparative tool for associations wanting to understand the demographic structure of association staff and the governance behaviour of organizations similar to their own. Topics addressed in the report are segmented by organizational type, size and geographic location.
More Information

| | |
| --- | --- |
| Author | CSAE |
| copyright | 2016 |
| Format | PDF |
| Publisher | CSAE |
| ISBN | 978-1-927816-12-7 Digital |